Application Gallery
---
In certain applications the power-operated devices have, due to their inertia, long stopping times and thus also large stopping travels. Examples are big and heavy doors (hangar doors), automatically guided vehicles (AGVs), theatre stages etc. In these cases, the up to 100 mm high HSC Safety Edges will not be sufficient, here so-called safety bumpers are used.
Our range of safety bumpers use force break contact technology enabling them to be connected via standard safety relays rather than special control units.
The safety bumpers comprise a rubber-foam cushion, in which the contact chain® is embedded. Normally the rubber-foam cushion is provided with a high abrasion resistant elastic polyurethane surface. For applications in harsh conditions additional materials and solutions can be supplied.
The benefits of our safety bumpers are:
No additional control unit required.
Wired directly to existing E-stop relay unit.
Most dimensions, shapes and colours available depending on application.
Resistant against many chemicals.
Short switching travels.
Contact chain immediately behind actuation surface.
Signal independent from direction of actuation.
The photograph shows a safety bumper on an AGV. Should the safety bumper be pressed the power to the AGV is immediately isolated, stopping the dangerous movement.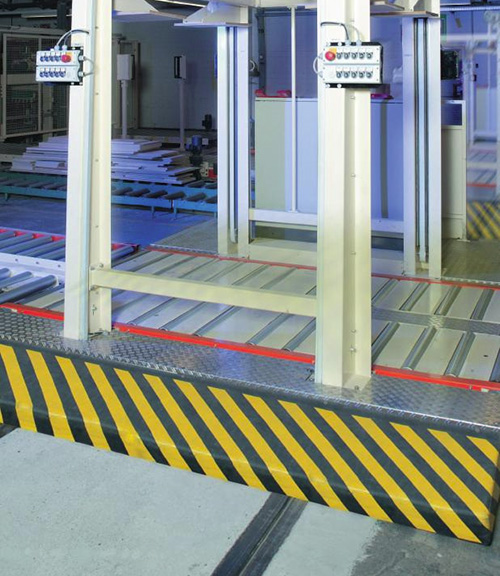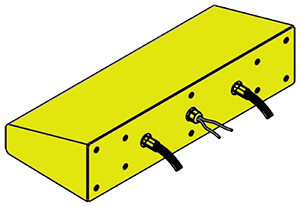 STEP files available on request
Please contact us to receive a STEP (ISO 10303) file for use in your CAD project.