Application Gallery
---
Perimeter and close fit mechanical guarding is an effective means of preventing human contact with dangerous machinery or hazardous processes.
To ensure compliance with the Provision and Use of Work Equipment Regulations (PUWER):
Access to any dangerous part of machinery must be prevented, or
The movement of dangerous machinery must be stopped before a person enters a danger zone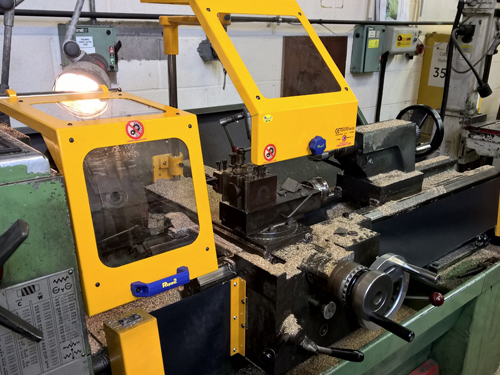 The Regulations specify the measures which should be taken to prevent access to dangerous machinery and are ranked in the following order:
Provide fixed enclosing guards
Provide other guards or protection devices such as interlock guards, light curtains or pressure mats etc
Provide protection appliances such as jigs, holders, push sticks etc
Provide information, instruction and training supervisons
ISS Safety can design, manufacture and install a tailor made machine guarding solution to suit your application and ensure compliance with PUWER. Please call +44 (0)20 8732 5505 for further information.
Please see the application gallery for more examples of machine guarding.